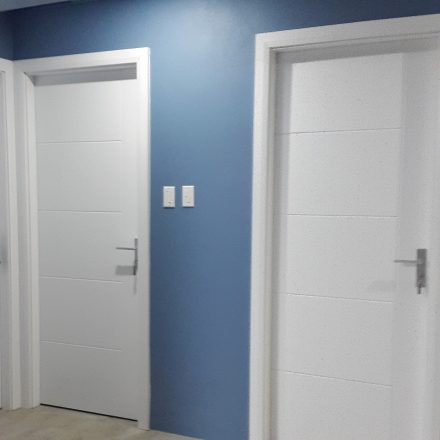 Dimensions
X3M offers you several high performance interior door models that are great in quality, provides a modern clean design at an affordable price. 
Interior Door Dimensions: ≤ 1m width x 2.13m height
Contact our sales representatives a quotation request. 
Material
Interior doors are made of a solid wood frame with plywood filling and laminated with MDF. The door is finished in high gloss lacquer in any desired color.
Custom
X3M lets you customize your ideal interior door according to your color and size. Contact X3M Sales Representatives to start designing your interior doors. 
Standard white interior doors include all materials: solid wood, door frame, hinges and handle.
ANY SIZE | ANY COLOR | ANY DESIGN